Please meet some of the Professional Musicians ...
that visit Stateline Instrument Repair.
We share the photos of these fine musicians with the pride that we consider them friends, as well as customers.
Any unsolicited comments that they may offer, we share with gratitude that they have found an appreciation for our service, and have had a willingness to express it.
---
---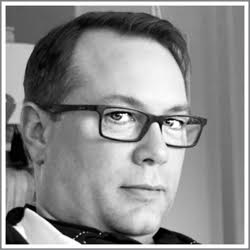 Blaine Young
Blaine Young started his musical journey at age 10 with piano and saxophone lessons. His curiosity and inclination for music persuaded him to make it his lifelong pursuit. Blaine earned his Bachelor of Music Theory and Composition with emphasis in computer and electronic music from Northern Illinois School of Music in 1992. In the early 2000's, he had a four year stint composing music and creating sound effects for several well known consumer electronics toy companies, including LeapFrog. Blaine is also a Logic Pro guru. Check out his jazz group, The Jazz Tęte.
In 2016 Blaine earned a Master of Music degree in Jazz Studies from Northern Illinois University
"Jerry is the best in the business. I don't know what I'd do if he ever retires. You're not going to retire, are you Jerry?!
Thanks for all the outstanding work!"
There are no "retirement plans" on the horizon yet, Blaine. - - - Thanks for the kind remarks ! !
---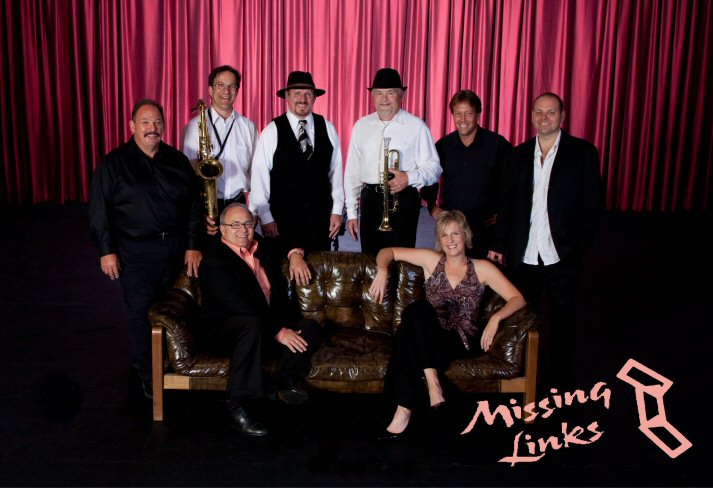 The Missing Links
Missing Links, a rockin' classic, has become one of Rockford's favorite bands drawing large crowds at festivals, special events, and favorite night spots all over the Midwest. The Missing Links Band is a member of the RAMI (Rockford Area Musicians Industry) Hall Of Fame. For bookings contact: Dan Eisman 815 546-3021.
The Horns (Mike Giacalone and Dave Moore) appreciate the fine quality of products and professional service found at Stateline Instrument Repair.
You can keep up with "The Links" playing schedule at: http://www.missinglinglinksband.com.
---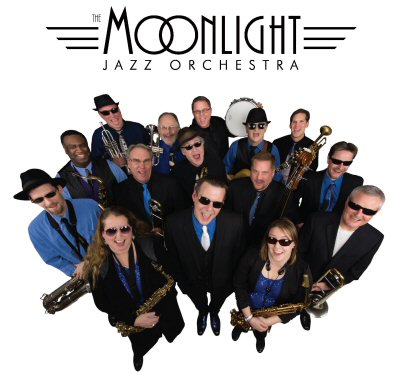 The Moonlight Jazz Orchestra
Over the past several years, S.I.R. has done repair work for several of the woodwind musicinas that perform as a part of the "MJO".
This group was formed in 1974, in Rockford, IL. Performing in Rockford, Chicago and throughout the stateline area, the band can be seen at public events such a festivals, concerts and fairs, as well as at private parties and wedding receptions. Led by director Kent Ecklor, the group consists of 19 members, including full horn and rhythm sections, and features soloists and vocalists. With nearly 400 selections, the group offers a wide variety of music. The "MJO" is a show band that provides jazz and quality music with a dash of comic relief.
S.I.R. is proud to have served the musicians of this orchestra. We anticipate a continued relationship with them all.
---
"Jerry does quality work at a reasonable price, and with a smile too! A winning combination in my book." - Mimi

Miriam has been teaching in Beloit, WI since 1980. She earned her Bachelor of Science Degree in Music Education from the University of Wisconsin (Stevens Point). Though she is qualified to teach nearly any band instrument, her "field of expertise" is with the oboe.

Mimi has taught elementary music in Mayville and Beloit, Wisconsin. She is an active member of her church choir. She was the choir director for a time, but with her present schedule she is glad to just be a "member".

Miriam's full time job is the Curriculum Coordinator and Teacher for "Bricolage Homeschool". She also subs for the Beloit/Janesville Symphony Orchestra, and plays in other music groups in the area. She is a member of the International Double reed Society and subscribes to "doublereed-L", an online discussion group for Double reed players, worldwide.

Mrs. Miriam Williams
---
Mr. Dan Mackey is a musician "par excellence". Over the past few years, we have reconditioned most of Dan's instruments, and provided new cases for them too. This picture was taken while Dan was test playing a Martin Tenor Sax that we recently provided a complete overhaul for. By the time that we did our own custom setup on the sax - - Dan was pleased with the results.

Dan was involved with instrument play testing and research for the LeBlanc manufacturing plant (in Kenosha, WI) for several years. He currently plays the Northern Illinois/Southern Wisconsin area as the demand for his talents can be made to fit his schedule. Dan presently earns the larger portion of his income in the photo imaging industry. However ... if you ever hear Dan play ... you will agree that he could easily return to being a full time musician at any time that he may desire.

Mr. Dan Mackey
---
A Chicago native, Ken started clarinet at age 5, inspired by his maternal grandfather, a klezmer fiddler from Krakau.

An unexpected encounter with Miles Davis' album "Miles Smiles" during his early teen years turned Ken toward a life of Jazz and the Saxophone.

Ken has toured the globe, backing various artists including Barry White, Gladys Knight, Bobby Rydell, and as a member in many jazz and swing bands such as Les Brown backing Bob Hope, a brief tour with Dizzy Gillespie, and a unique jazz quartet tour of China.

Ken has spent the past few years in the pit orchestra at the Armory Dinner Theater in Janesville, WI. He has since returned to his freelance jazz performance lifestyle.

Ken is also the founder and music director of The Rockford Jazz Ensemble.

Ken has used Stateline Instrument Repair Service for the majority of his musical needs for the past several millenia.

Mr.Kenny Jarczyk
---
Tim Krause (top right in this picture of "Little Vito and the Torpedoes") is a talented area musican, educator, and entertainer. Tim's range of virtuosity extends from "Classical to Casual". He is equally at home, performing classical, rock, bebop, or jazz. He has frequently performed with area show bands, as well as "specialty" groups that perform in the Bahamas, and on various cruise ships. Tim is presently the reed player for the Madison, WI show band "Little Vito and the Torpedoes". He also continues to do freelance performing in his geographical area.
"I play music for a living and I count on the performance of my horns. Jerry at S. I. R. has been the only repair technician I have trusted for my repairs for over 25 years. His work is absolutely excellent."

Little Vito and the Torpedoes

Visit "Little Vito and the Torpedoes" web page at:http://www.littlevitoandthetorpedoes.com.
---
---
Home || Repairs || Sonic || Horns For Sale

Strange || About || Superial Reeds || P.Mauriat Instruments !

Importance of Instrument Sanitation || Tomasi Flutes
---
Copyright © 1997 Stateline Inst. Repair, Inc.

e-mail: statelinerepair77@gmail.com
This page last updated Wednesday, November 8, 2017 5:13:15 PM